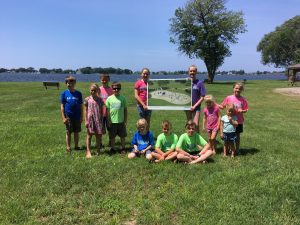 Even though there is snow on the ground, think forward to the Spring! On April 13th, people will line the Lake Michigan shoreline at Stearns Beach and take the chilly plunge for the 20th annual Ludington Lake Jump!
Why?
All for the kids (and the kids at heart)! The Ludington Splash Pad is the beneficiary of this milestone year of the lake jump! They are raising funds to construct a 3000 square foot, universally accessible, interactive splash pad for our wonderful community.
Want to jump? It's easy: https://www.lakejump.org/four-easy-steps-to-becoming-a-lake-jumper/
Don't want to jump, but want to donate? That's easy too: https://www.lakejump.org/2019-beneficiary/ and click on the paypal button!
We can't wait to see you on the beach on April 13! Help us make a big splash!!