2023 BENEFICIARY: MASON COUNTY YOUTH ADVISORY COUNCIL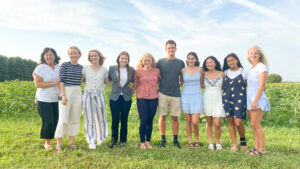 2023 BENEFICIARY:

MASON COUNTY YOUTH ADVISORY COUNCIL
The Youth Advisory Council is a special "youth as grantmakers" project of the Community Foundation for Mason County. The YAC is made up of student representatives from Mason County schools and supported by adult advisors. The YAC engages young people in solving real problems affecting their communities and peers. This group of young people is Mason County's own local panel of experts regarding youth issues who provide recommendations to the Community Foundation's board of directors about grants to be awarded from the fund each year. The YAC meets monthly during the school year to carry out their work.

JUMP!
1. Download the pledge sheet and waiver.
2. Collect donations.
3. Bring the pledge sheet, donations, and signed liability waiver to Stearns Park on the day of the event.
4. Make a big splash for a good cause!
SUPPORT WITHOUT JUMPING
Coming soon…